Nigeria records reduction in rice importation – CBN
Position supports FG stance on rice importation.
The Central Bank of Nigeria (CBN), says the volume of rice importation into Nigeria (in metric tonnes) has declined drastically in 2018, judging by figures obtained from various official sources.
Director, Corporate Communications at the CBN, Mr. Isaac Okorafor,, said this in a statement on Tuesday.
The revelation by Okorafor was a negation of the claim of the United States Department of Agriculture (USDA) on World Markets and Trade that Nigeria imported three million metric tonnes of rice in 2018.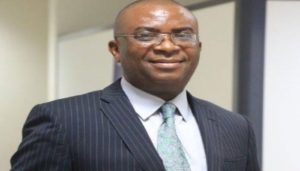 The Minister of Information and Culture, Alhaji Lai Mohammed, had debunked the position earlier in the week in an interview with State House correspondents at the Presidential Villa, Abuja.
Mohammed also faulted the claim in the report that local production of rice was on the decline and that the facts fly in the face of government's claim of what it achieved in the area of rice production.
"I want to say categorically that, that story is false. Predictably, the Atiku Media Organisation, this afternoon, latched onto the story. We are not surprised.
"I want to say categorically that, that story is fake and that Atiku Media Organisation also goofed," the minister said.
He said immediately after the story broke, he contacted the Central Bank of Nigeria and the Comptroller-General of Customs, while he also had meetings with the Rice Producers Association as well as rice millers.
The minister claimed that all of them responded that the story was not true.
Mohammed said, "For starters, you cannot import rice without a Form M being approved. You can't import rice without Letter of Credit.
"So, we challenge the US Department of Agriculture World Markets and Trade Report to provide evidence that Form M was opened to bring in 400,000 metric tonnes over and above that of last year and that Letters of Credit were also opened for them.
"Two, the records are very clear as to the importation of rice. You don't have to take my words for it, but go to Thailand Rice Miller and the figures are there.
"In 2014, 1.2 million metric tonnes of rice was exported to Nigeria. In 2015, 644 metric tonnes of rice was exported to Nigeria, and by 2015, it went down to 5,000 metric tonnes.
"These are not my figures; these are figures from the Thailand Rice Association.
"The claim that local rice production is on the decline is again absolutely false. Yesterday (Monday), when I spoke to the millers, all of them said, 'please, just come to Kano, come to my factory you are going to see two kilometre length of trailers waiting to discharge paddy rice.'
"So, I want to say categorically again without fear of contradiction that the Anchor Borrowers Rice Programme is working. Nigeria has been able to reduce by 90 percent the $1.65bn it was paying on rice importation, the number of integrated rice processing mills increased from 13 to 25.
"Those are the majors and that between the smaller ones and the big ones, today the capacity is 4.9 metric tonnes of rice. That is why we are confident that in a year plus we are going to meet the six million metric tonnes of rice production which is our local consumption.
"The facts are there and I challenge anybody to the contrary."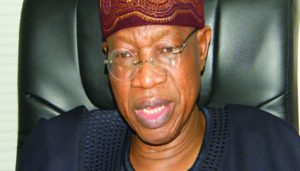 When asked if it is possible to factor the amount of rice being smuggled into the country into the official figures he released, the minister explained, "You cannot claim that smuggled rice is part of rice imported into the country. Yes, we do know we have a challenge with smuggled rice but we have taken steps to ensure that these menace is contained.
"You remember that we set up tripartite committee between the Republic of Benin and Nigeria comprising of the two Ministers of Finance and Agriculture and Comptroller-General of Customs of both countries.
"Two, we have been able to reach an agreement with the Benin Republic President to allow Nigerian Customs officials to be present at the Cotonou Port. And you know that only a week ago, Mr. President jointly commissioned the border building within Benin Republic. These are all attempts made to contain smuggling.
"When we say Nigeria imported, it is different from x-amount of rice is being smuggled because when you import, you open Letter of Credit and we are saying it is absolutely untrue. Again to say local rice production has gone down is absolutely untrue.
"We have grown rice farmers from five million to 12 million. Those facts are out there. We have created prosperity for rice farmers. We have about 32 or 34 states that produce rice, you can ask them."
Mohammed said the such report was not only misleading but was capable of generating a lot of misunderstanding.
He described the story as part of the fake news the government is fighting.
Okorafor said that figures obtained from India and Thailand, (dominant rice exporters to Nigeria) indicate that as at September, Thailand had so far exported about 5,161 metric tonnes of rice to Nigeria, while India sold only 426 as at July.
Attributing the reduction to concerted efforts by the Ministry of Agriculture and Rural Development and the interventions of the CBN, he said that the bank had not allocated any foreign exchange for the importation of rice this year.
"The figures being bandied in certain quarters were based on unrealistic assumptions such as satellite mapping of farms, expected demand by politicians for election campaigns and expected losses from flooding.
"All of these led to unauthentic conclusions that the country had imported or could import 400,000 more metric tonnes."
Okorafor added that the combined figure of 5, 587 tonnes of rice imports from India and Thailand may have been rice imported on not-valid-for-forex basis.
In another development, he said that trade figures for the second quarter of 2018 received from the National Bureau of Statistics (NBS) showed that total imports value was N2.10 billion, 16.3 per cent lower than the first quarter, which was N2.51 billion and -19.9 per cent lower than the first quarter of 2017 N2.63 billion.
"The report on the bureau's site showed that the value of imported agricultural goods in the second quarter of 2018 (N224.52 billion) increased by 21.7 per cent from quarter one, (N184.49 billion) and lower by -3.14 per cent from quarter two, 2017 (N231.80 billion).
"According to the report, raw materials imports in quarter two, 2018 (N261.10 billion) declined by -8.3 per cent compared to quarter one, (N284.81 billion) and lower by -14.2 per cent compared to quarter two, 2017 (N304.43 billion).
"The solid minerals import in quarter two, 2018 (N17.29 billion) increased by 37 per cent on a quarter-to-quarter basis (N12.62 billion), but declined by -91 per cent on a year-to-year basis (N193.16 billion).
"Energy goods imports in quarter two, 2018 (N98.17 million) was 202.6 per cent higher than quarter
The NBS reports that the value of manufactured goods imported in quarter two, 2018 (N1,175.86 billion) declined by -1.2 per cent over the previous quarter (N1,189.97 billion) but increased by 1.6 per cent over the same quarter in 2017."
He recalled that the Federal Ministry of Agriculture and Rural Development and the CBN had been collaborating to reduce the volume of rice importation through what has become famed as the Rice Revolution.